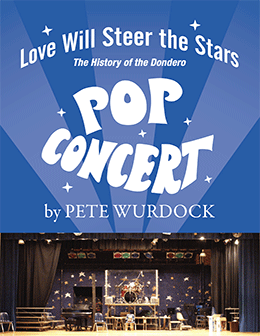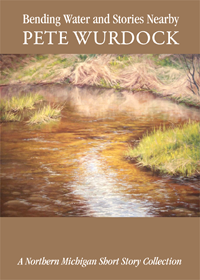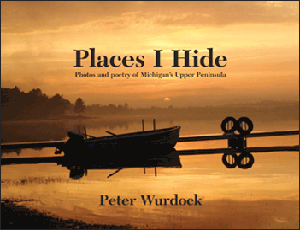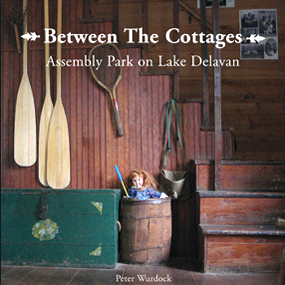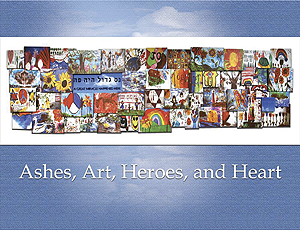 Love will Steer the Stars
(the History of the Dondero Pop Concert)
Wurdock's latest work has been hailed as the beautiful juxtaposition of "Mr. Holland's Opus"
and "The School of Rock." "Love will Steer the Stars (the History of the Dondero Pop Concert)"
is the uplifting story of how a groundbreaking teacher, Mr. Rick Hartsoe, integrated contemporary
Rock and Roll in his teaching and why he used this method for nearly forty years. His visionary
leadership produced an enduring tradition among friends that has only become stronger over time.
As the world changed around them, the students and alumni at Dondero High School in Royal Oak, Michigan were changed by the power of rock and roll and that change was fueled by a very special
teacher. For almost four decades, from 1967 – 2006, Rick Hartsoe achieved what few teachers are
ever able to accomplish. He intuitively tapped into and cultivated his students' talents motivating
and inspiring them to hit previously unattainable heights. With a passion and devotion rarely seen
Hartsoe led the choir programs at Dondero High School enriching the lives of his students and their children.
$25.00, includes shipping.
Bending Water and Stories Nearby
What goes through the mind of a dying hunter as his brother tries to get him
to hold on? What's the truth behind a radio operator's encounter with a ghost
ship on Lake Superior? What happens when a message in a bottle reaches an
unintended recipient, and how does a distraught widow, who is teetering on
the edge, deal with the prospect of a bullet to her brain? Those are just some of
the narratives that will make Bending Water and Stories Nearby a book you
will treasure and share with your "friends up north," for years to come.
232 pages, full color. Blue Boundary Books 2013:
$17.50, includes shipping.

Places I Hide
Writer and photographer Pete Wurdock takes the reader on an intimate and
bracing sojourn through the largely untrammeled beauty of Michigan's
Upper Peninsula. He combines a poetic sensitivity with an eagle's eye for
sights that can only be found off the beaten path. Places I Hide takes you from
the rumble of Tahquamenon Falls to the soft tranquility on and around
Muskallonge Lake in Luce County. It explores the many faces and wide grandeur
of Lake Superior and quiet beauty near Newberry, Munising and Grand Marais.
It's a collection of photography and poetry that offer an uncommon combination
of beauty and emotion, using nature as a backdrop. This is a book that shows you
why you love, or miss, or want to make sure you visit the Upper Peninsula.
72 pages, full color. Ridgeway Press 2008:
$24.95, includes shipping.

Between The Cottages
In his first book, writer and photographer Peter Wurdock provides a personal
and enduring look at vacation life in southeastern Wisconsin. Between the Cottages
is Wurdock's up-close exploration of the quaint beauty still found in and around
Lake Delavan. Although his photographs and words warmly detail this specific place
in America's Heartland, Wurdock arrives at small universal conclusions about
what makes life in the slow lane worth living.
52 pages, full color. Ridgeway Press 2006. Special Expanded Second Edition,
Reissued by Blue Boundary Books 2013. $28.50 includes postage
and a 5 x 7 breathtaking aerial view photo of Assembly Park.




Ashes, Art, Heroes and Heart
Jewish Senior Life of Metro Detroit has released "Ashes, Art, Heroes and Heart,"
the story of the Hechtman fire. Authored by Peter Wurdock, the book details the
devastating fire of April 9, 2008 that left 93 West Bloomfield seniors homeless.
Miraculously no residents were injured during the rescue.
"From the day of the Hechtman fire and for the next two years, I took photos, jotted
down notes and make a journal to document some of what I saw, " Wurdock recalls.
"Because of the enormity of it all, this book is only part of what happened, as many of
the stories and other personal accounts were far too detailed to mention. It was a
moving experience for everyone involved."
A Jewish Senior Life Publication: 2010. $18.00, including shipping.
Any book may also be purchased by check. Include the appropriate
amount for each book and mail to:

Blue Boundary Books
4114 Edgar Avenue
Royal Oak, MI 48073.